Our Original 30 minute Build and Burn Small Group Class helps you to Torch Fat and Build Lean Muscle Mass. You get your Cardio and Weight Training ALL IN ONE!
In our 30 Minute BODY STRONG Class, you will use free weights, cable machines, TRXs and MORE! This is a Full Body Workout that helps to Tone and Shape your entire body, increase your core strength, build lean muscle and improve your bone health!
Start your journey to a better you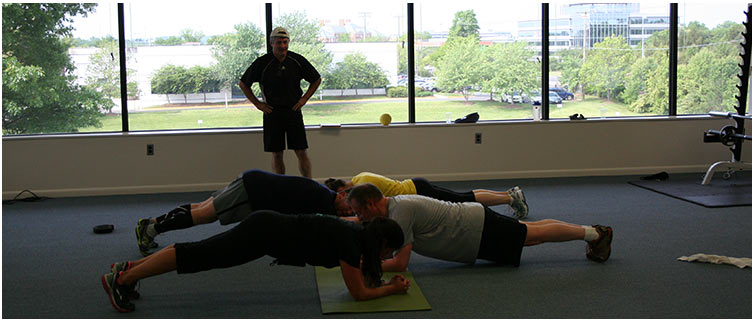 Allow your budget to stretch a bit further
Small Group Training is our flagship training program. It provides an intimate environment in a small group setting (3-6 people) where you can excel and take your training to the next level at a fraction of the cost of personal training. You will still benefit from coaching, targeted programming to meet your personal needs, and ongoing accountability from your coaches and fellow group members.
With Group Training, you will learn to set goals – specific, measurable, attainable, and time-sensitive, to keep you on track.
Our Small Group Fitness Program includes:
Goal Setting
 Specific, measurable, attainable, realistic, time-sensitive.
Nutrition Guidance & ACCOUNTABILITY
 We will check on you, text you and do everything we can but eat for you to make sure you dial in this ever-critical aspect of your fitness program.
Breakfast, Lunch and Dinner meal suggestions.
What foods you MUST eat.
What foods you should NEVER eat.
What supplements can help you with sustained energy, vitality, and recovery
Suggestions on eating well when travelling or when you are on the road.
Fitness Assessment – Quarterly
Body Measurements& body fat testing
Fitness testing
Weigh-ins
Pictures